When:
November 12, 2019 @ 1:00 pm – 4:00 pm
2019-11-12T13:00:00-08:00
2019-11-12T16:00:00-08:00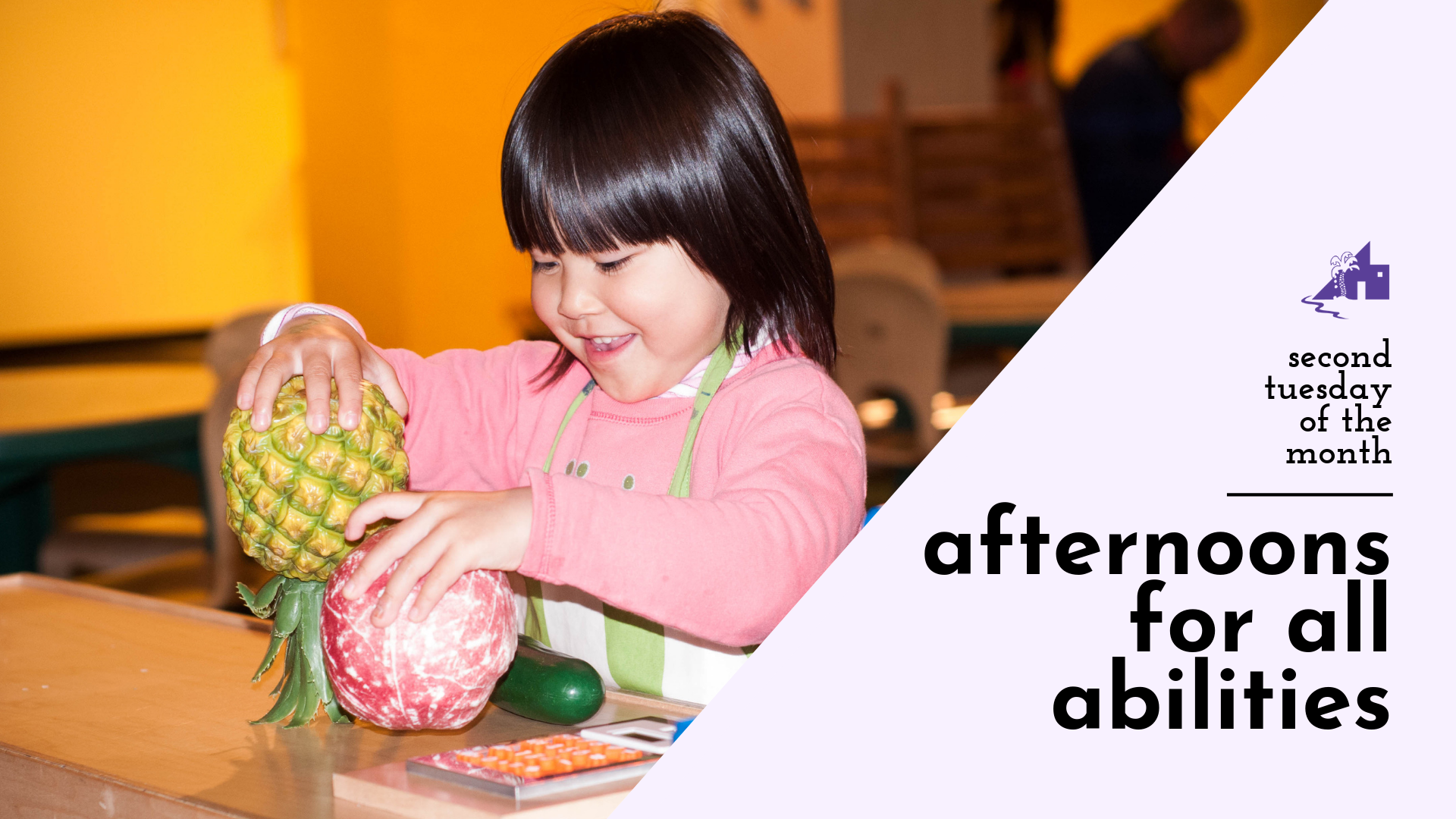 Afternoons for All Abilities
Tuesday, November 12
1:00 p.m. – 4:00 p.m.
Special story time | Trained staff | Engaging sensory-activity
Come have fun at the museum during a less-crowded and quieter time!
Children or caregivers with mobility challenges, difficulty communicating, or who become easily stimulated are invited to explore the museum while connecting with families who may share similar experiences.
Sensory activity: Central Park Maze (Painter's Tape)
All-ages storytime: Caps For Sale
Afternoons for All Abilities are included with Museum admission.