When:
August 21, 2021 @ 9:00 am – 1:30 pm
2021-08-21T09:00:00-07:00
2021-08-21T13:30:00-07:00
Animals Inspire Us!
Saturday, August 21st
9 a.m. – 1:30 p.m. at the Museum
Virtual program from 1:30 p.m. to 2:30 p.m. on Facebook and YouTube
Hybrid Event (on-site programs + virtual program)
Join us in-person and online for the fourth annual animal event with our friends at Palo Alto Humane Society!
Watch the amazing magician Patrick Livingstone's magic shows live on Facebook and YouTube at 1:30 p.m. or check out the highlights from the show in the Museum's theater. Patrick will be joined by Bonzer Productions, and Isabelle Cnudde of Clorofil, who'll show us how to make vegan dog treats. Woof!

At the Museum activities from 9:00 a.m. to 1:30 p.m.:
Magic Show! Highlights streaming "Animal Magic Tricks" by the amazing magician Patrick Livingstone (Theatre)
What's your favorite animal? Paint your arms, hands, and forehead like your favorite creature! Add color and texture to your arms to recreate scales and fur. (Face Paint Room)
Make creature ears or a wearable animal from pipe cleaners! Turn pipe cleaners into animal ears and tails to make a part of an animal to wear. (Located in Bill's Backyard)
Go on an Animal Scavenger Hunt. Have an adventure finding animal art around the Museum and claim a prize.
Enjoy animal-inspired art. Check out "Homeward Bound," an art exhibit of shelter animals in our upstairs Art Gallery by AbilityPath artist Jazthri. View artwork from Palo Alto Humane Society's Adoptables Art Program.
Visit our Resource Table to learn more about local resources for humane education, pet adoption, and animal advocacy (Located in Bill's Backyard)
Pick up your activity guide upon entrance for animal-inspired projects, including a "pup"cake recipe
Download the Animals Inspire Us! Activity Guide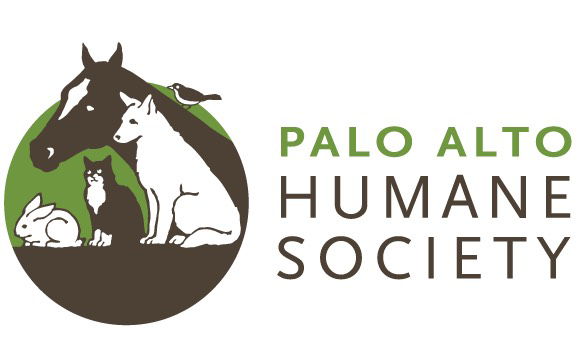 The Palo Alto Humane Society is a 501(c) 3 nonprofit, charitable, volunteer-supported organization. PAHS is one of the few humane societies nationwide with no animal shelter. Instead of managing animals inside a shelter, PAHS works to keep animals out of the shelter through humane programs in intervention, advocacy, and education. For a century, its mission has been to alleviate the suffering of animals, increase public sensitivity to animal issues, and elevate the status of animals in our society.
Learn about PAHS at PaloAltoHumane.org