When:
2015-10-24T00:00:00-07:00
2015-10-25T00:00:00-07:00
In Mexico, Central America, and parts of the United States, this cultural holiday is celebrated with playful skeletons and colorful displays honoring loved ones. Join us for performances, storytelling and special art activities.

Schedule of Events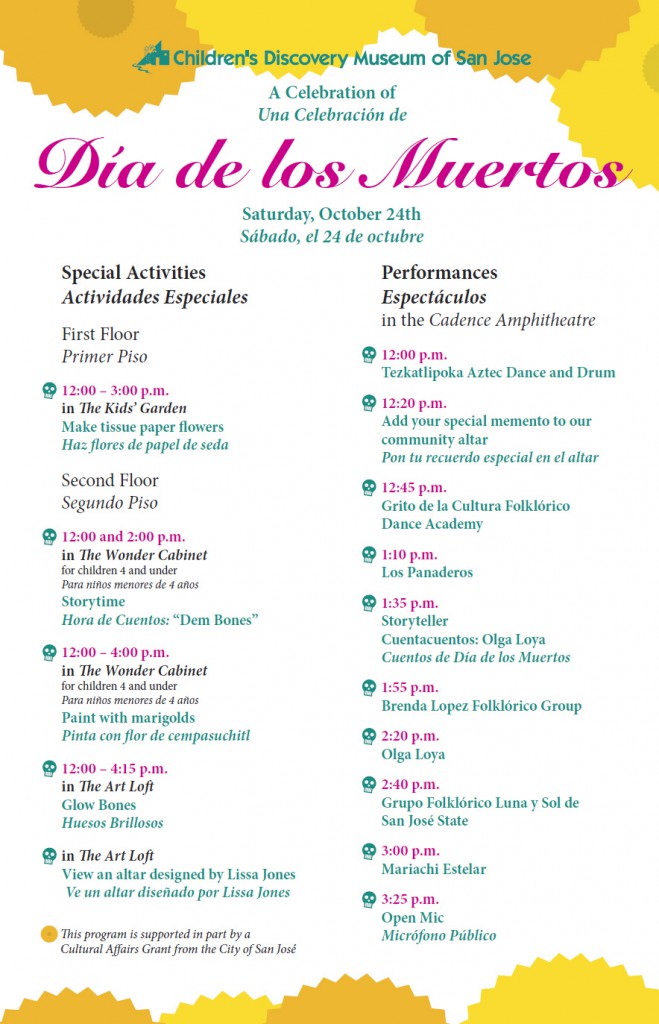 This program is supported in part by a Cultural Affairs Grant from the City of San José.