When:
2020-02-02T00:00:00-08:00
2020-02-03T00:00:00-08:00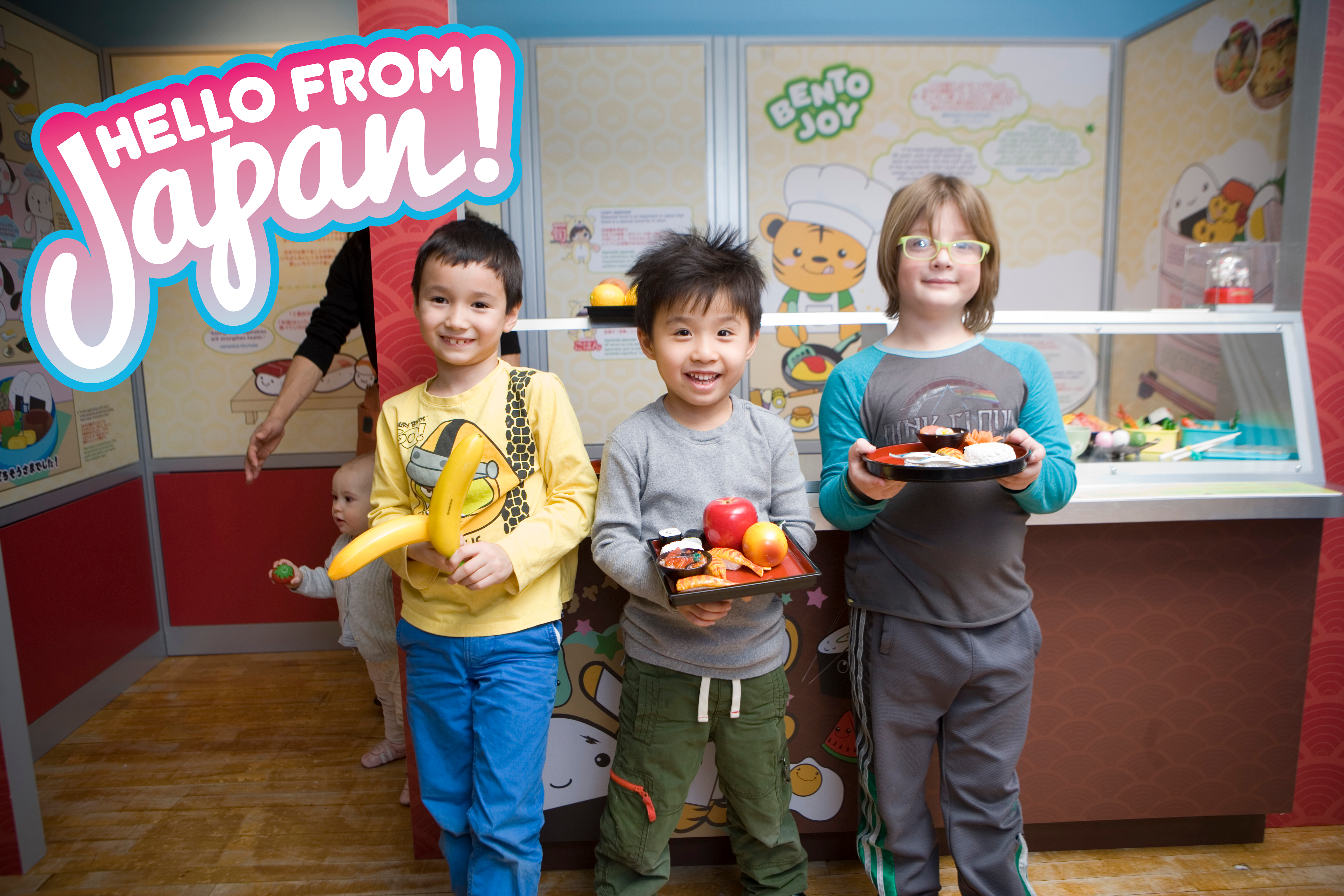 Hello from Japan!
Exhibit Closes February 2, 2020
Come visit Tokyo right here in San Jose and get an authentic peek into Japanese culture. Featuring a bustling modern city street inspired by Tokyo's Harajuku district that bridges to a tranquil Shinto shrine, you'll see the incredible contrast between modern kawaii aesthetics and traditional motifs and customs. The transition between the two show how the Japanese culture values history, a society where the past, present, and future harmoniously coexist.
Highlights include:
• Sing karaoke
• Smile for the photo booth camera
• Make a faux seasonal meal
• Design adorable "kawaii" mascots
• Build a bridge
• Crawl through a forest
• Encounter kami spirits
• Make a wish at a wishing tree
• And mochi, mochi more!
Don't miss this limited-run special exhibition! Plan your visit today!
This exhibit was produced by Children's Museum of Manhattan.