When:
May 18, 2019 @ 5:30 pm – 8:00 pm
2019-05-18T17:30:00-07:00
2019-05-18T20:00:00-07:00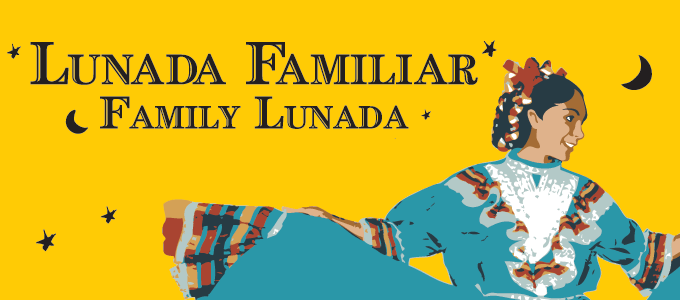 In small towns around Mexico, community members come together informally on the night of the full moon to share stories, poetry and music. Join us as this tradition is celebrated several times throughout the year. Doors open at 5:30 p.m., performances are from 6 to 7:30 p.m, and open Mic begins around 7:40 p.m. Scheduled Performers: ClownSnotBombs Circus, Los Aguilitas de Bachrodt Folklórico, Ballet Folklórico Tonantzin and Mariachi Media Luna.
Performances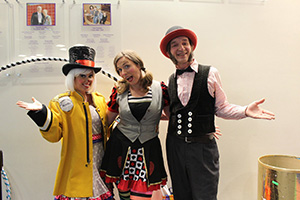 ClownSnotBombs Circus: An audience favorite, ClownSnotBombs, is a non-profit community circus troupe that believes joy and laughter are fundamental human rights. The group's mission is to provide quality, affordable entertainment and learning opportunities for all. For more information, visit their web site.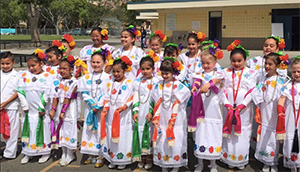 Los Aguilitas de Bachrodt Folklórico: Directed by Maestra Delia Trejo, a second grade teacher at Bachrodt Elementary in San Jose, these young dancers are in kindergarten through 5th grade. Tonight, they will perform colorful folk dances of Mexico from the states of Michoacan and Baja California.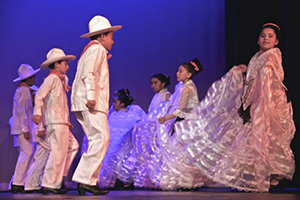 Ballet Folklórico Tonantzin: Directed by Maestro Zenon Barron, the group has been in existence for 7 years. Maestro Barron has spent his life preserving the rich tradition of dance from Mexico and teaches his young students dances from all regions of the country. Tonantzin makes its home at Half Moon Bay's Our Lady of the Pillar Church. Dancers perform at community celebrations all over the Bay Area.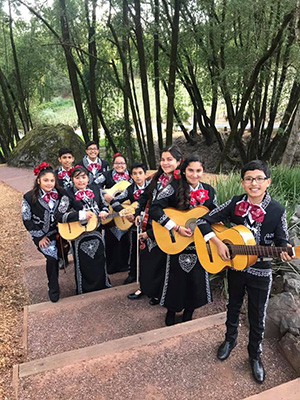 Mariachi Media Luna: This group of young musicians has opened for the likes of Los Tigres del Norte and Mariachi Vargas de Tenochtitlan.
Both Tonatzín and Mariachi Media Luna are sponsored by Ayudando Latinos a Soñar (ALAS), an organization whose mission is to develop youth leaders and honor the cultural strengths of families in Half Moon Bay. Visit their web site or find them on Facebook.
But wait, there's more! Visit the Art Loft where you will play with clay!
Don't forget the free food and drinks.