When:
November 26, 2019 @ 10:00 am – 4:00 pm
2019-11-26T10:00:00-08:00
2019-11-26T16:00:00-08:00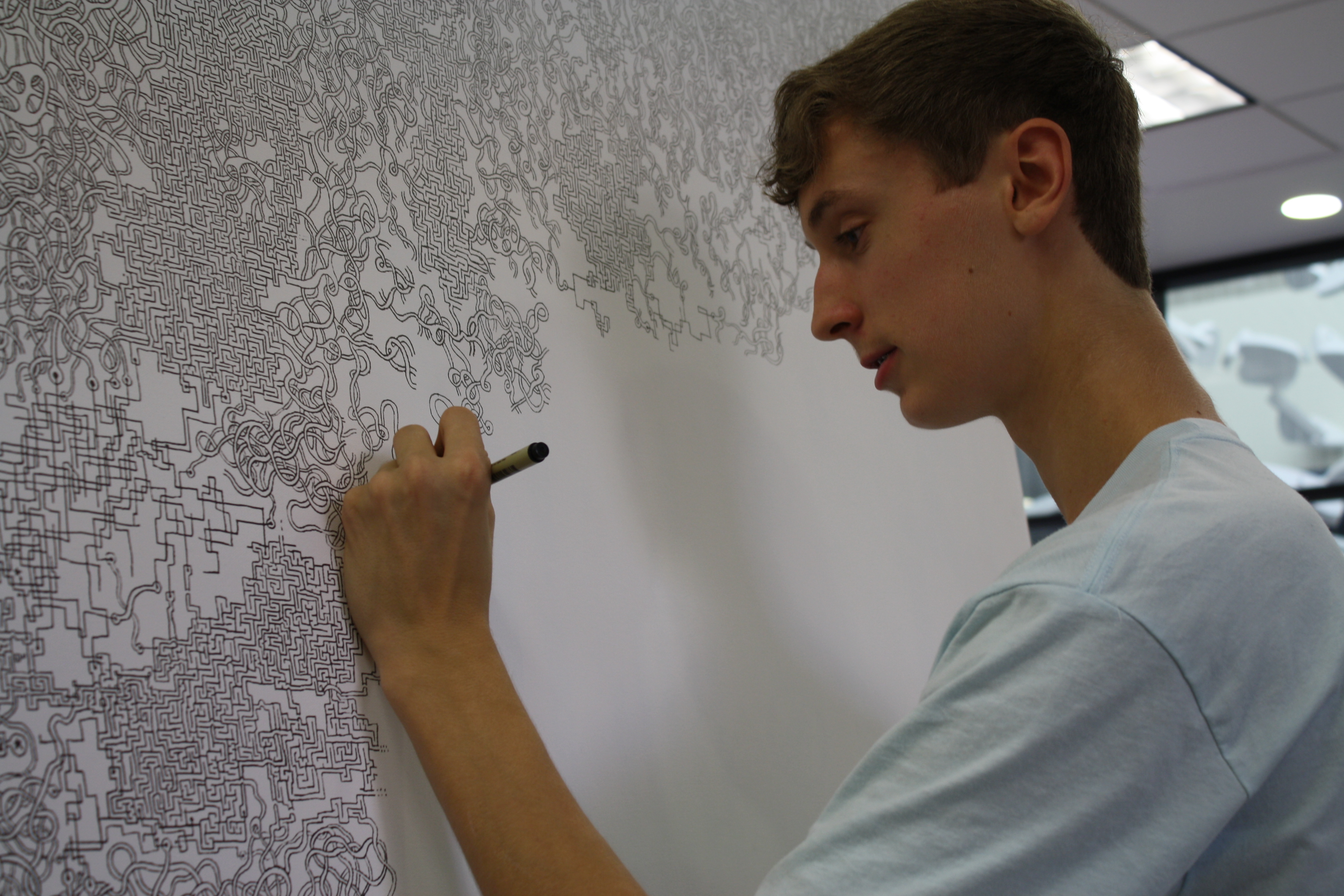 Meet the Artist: Jonathan Pappas of Unusually Brilliant
Tuesday, November 26
10:00 a.m. – 4:00 p.m.
Come meet Jonathan Pappas, a teenage maze artist, and see his 2D, 3D, and video maze exhibitions! Participate with Jonathan in several hands-on maze experiences, and view a variety of mazes such as classic, noodle, line and crazy mazes, and some never seen before! Original mazes by Jonathan will be available to take home.
Unusually Brilliant (www.unusuallybrilliant.com) combines the art and technology of mazes in an unforgettable visual and hands-on experience.
Jonathan Pappas is a 17-year-old home-schooled student with a passion for math, art and technology. On his first day of kindergarten, he brought a small notebook in which he had written every integer from 1 to 6,000. At the age of 9, Jonathan memorized Pi to the 100th digit. His love of creating mazes started when he created a giant life size maze at home as a young boy. Currently he has close to 300 original mazes. Jonathan entered the Bay Area Maker Faire as an exhibitor with Unusually Brilliant. The Maze Jam team is made up of Jonathan's family: his parents, Robert and Christine, and siblings David and Sophia. Making mazes interactive, engrossing, and artistic is a family endeavor!
This event is included with Museum admission.