When:
2019-12-08T00:00:00-08:00
2019-12-09T00:00:00-08:00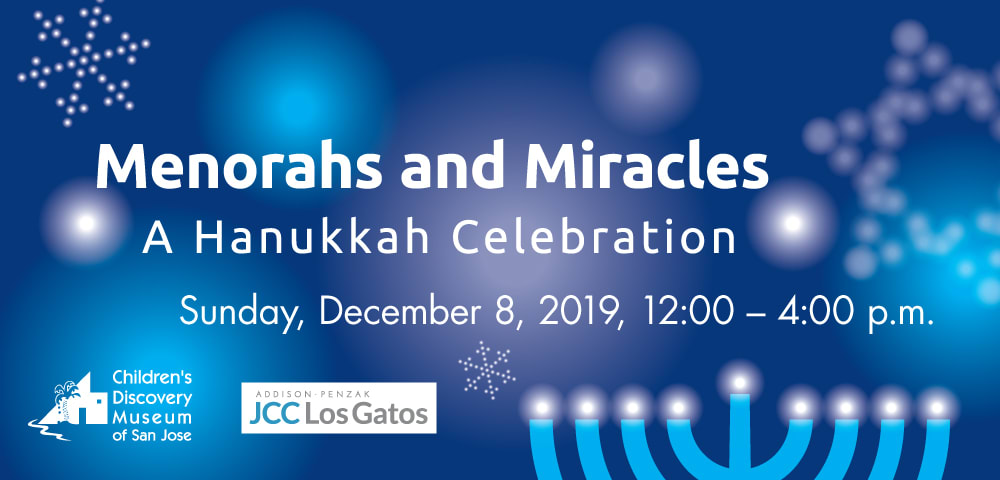 Menorahs and Miracles: A Hanukkah Celebration
Sunday, December 8
12:00 noon – 4:00 p.m.
Dreidels, music, and performances: these are just a few of the fun activities you will enjoy at Menorahs and Miracles, a Hanukkah Celebration in partnership with Addison-Penzak Jewish Community Center. Join us and have fun honoring and sharing your own culture, or discovering the celebrations of your neighbors.
Special activities are from noon to 4:00 p.m. This event is included with Museum admission.
Activities:
– Make a Candle
– Play a Dreidel Game
– Build a Paper Chain Menorah
– Taste a Hanukkah Treat
– Design and Create a Hamsa in the Art Studio
– Stained Glass Menorahs in the Wonder Cabinet
– Miracle Scavenger Hunt in Bill's Backyard
Performances in the Theatre:
– Yavneh Day School Choir
– Songs of Peace and Unity with Lior Ben-Hur
– Puppet show with Treehouse Learning Inc.
– Special Hanukkah Storytime with PJ Library
– Hebrew Storytime
– Russian Storytime and Special Activities with Rabbi Ilana Baird
Schedule of Events