When:
September 12, 2015 @ 5:30 pm – 8:00 pm
2015-09-12T17:30:00-07:00
2015-09-12T20:00:00-07:00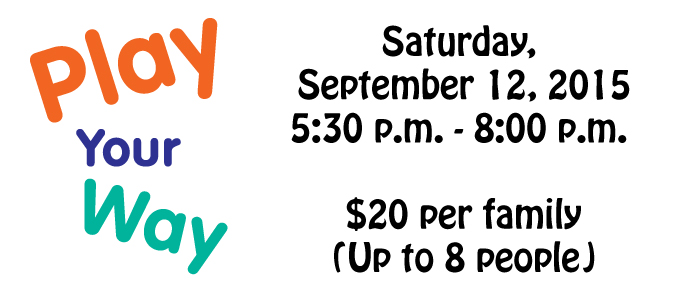 Join us for a special evening designed for children with autism, ages 2-15, and their families. Play Your Way provides a judgment-free environment where children on the autism spectrum, along with their siblings, parents, and caregivers, play and learn together. Have fun exploring interactive exhibits in an outing that is enjoyable for the whole family. Attendance is limited to 400 guests and pre-registration is required.
Tonight's special activities include guest artist Philip Ma as he uses his painting and animating skills to involve visitors in an interactive, collaborative story project. Also, Play-Well will provide
LEGO® pieces for free-play, encouraging inquisitiveness, self-reliance, and self-confidence.
Play Your Way events support your family through pre-visit resources, welcoming gallery spaces, and trained, supportive staff. We hope you enjoy the hands-on experiences here, and plan to return for another Play Your Way event or during regular Museum hours.
Pre-registration is required. Space is limited.
Resources
My Visit to Children's Discovery Museum: A Social Story (.pdf)
Play Your Way is created in partnership with the Museum's Autism Initiative Advisors. Learn More