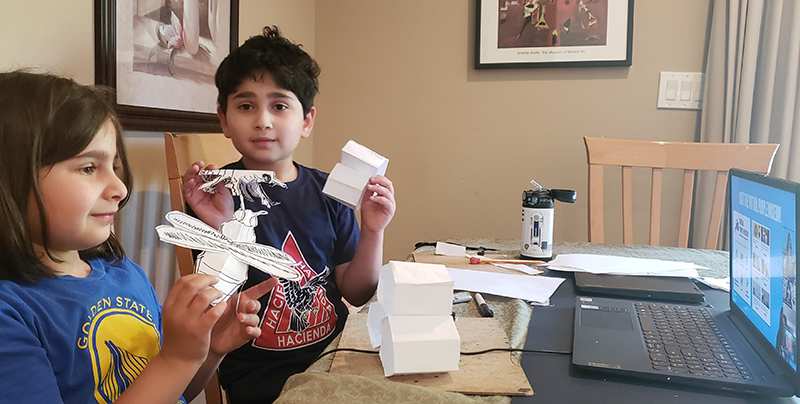 What Participants Have Said…
"My kids were able to attend 4 of the activities (Bees, honeycombs and hexagons, Lines, Textures and Colors) and they really enjoyed all of them. Thank you for the informative, engaging and fun sessions."
-Parent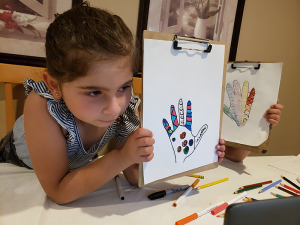 Please Note: Our Learning through the Arts program is currently on hold.
AFTERSCHOOL & IN-SCHOOL ART WORKSHOPS
Grades: K-2, 1-3, 2-3
Number of Sessions: 1-5
Session Length: 40-60 minutes
Let us bring creativity and curiosity to your classroom through a Museum virtual tour followed by a hands-on visual arts workshop inspired by the Museum's exhibits! Programming can be specifically tailored to support what students are currently exploring in their classroom grade level units and to reinforce Common Core and VAPA standards. Each theme, listed below, can be offered as a single workshop or a multi-session workshop.
It's Elementary & Extraordinary… It's Art!
Join us for a scavenger hunt in the Museum to find the elements of art. Create a unique artwork of your own exploring line, shape, texture, and color.
Honeybees, Honeycomb, and Hexagons!
We will take our inspiration from the beautiful bees living in the Museum's Bill's Backyard. Explore structure, function and patterns found in honeycomb and honeybees to inspire your drawings and models.
Imagine It, Design It… Build It
Design and create a mini-exhibit for other children. Learn how Museum exhibits are designed, who creates them, and who uses them. Sketch and create a model from your imagination.
Clay Workshop
Join us for a single or multi-session clay experience led by our Museum's Visual Arts Program Developer. Explore this fun and flexible material while learning basic skills in handbuilding (pinch pot, coil, and slab methods).
Art Party!
Celebrate creativity by creating festive party hats, paper dessert sculptures, colorful streamers, and pop-up cards.
Animal Adventures!
Build wearable animal ears, make a fantastical creature puppet, imagine and create a new species, and sculpt a clay bird.
What Participants Have Said…
"Thank you for a wonderful program. The time flew by!"
-Librarian, Santa Teresa Branch, San Jose Public Library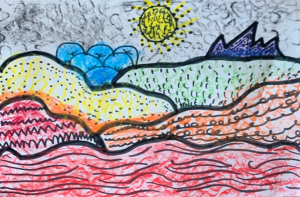 STORY TIME: LITERACY & ART
Grades: K-1
Number of Sessions: 1-5
Session Length: 30-45 minutes
Join us for a creative combination of literacy and hands-on art lessons! Explore painting, drawing, and mixed media art with your Kindergarten and 1st graders. All sessions will begin with a story time and feature an art activity inspired by the book presented.
ARTS INTEGRATION WORKSHOPS FOR EDUCATORS
Do you have a group of teachers or educators interested in learning how to integrate art into your classroom or afterschool program? Contact us to create a specialized program for your group!