More about mammoths : The Ice Ages

What Types of Mammals Lived during the Ice Ages?
During the Ice Ages, there were mammals that are very familiar to us like deer, pack rats, and ground squirrels. But there were also unusual mammals, most of them very large, that are now extinct.
LARGE:

Horses
Ground Sloths
Bison
Mammoth
Mastodon
Camels
Musk Ox
Saber-tooth cats
Short-faced bear
Moose
Jaguar
MEDIUM:

Pronghorn
Deer
Dire wolves
Peccary
Foxes
Tapirs
SMALL:

Voles
Ground squirrels
Deer mice
Gophers
Pack rats
Badgers
Moles
How do we know?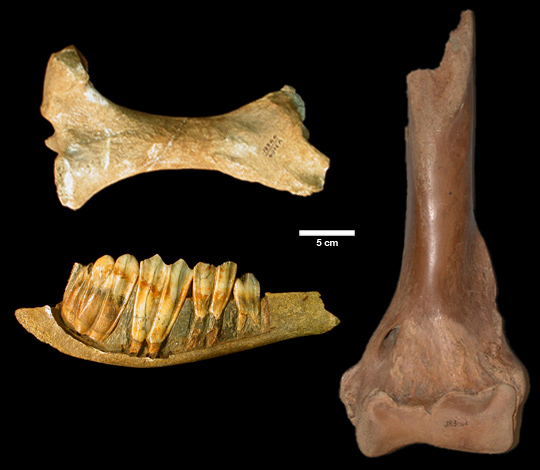 Paleontologists have found fossils of each of the animals listed here. Take a look at some of these fossils.

What types of mammals lived during the Ice Ages?
<< Back to More about mammoths.