Join us for our summer music concert series Music Fun Under the Sun. Bring your lunch and your dance moves out to the Amphitheatre and enjoy a live music concert.
When
Concerts start on select Tuesdays, Thursdays, and Saturdays from June 27– August 17. Check out the calendar below for more dates.
Time
The Amphitheatre opens at 12:00pm with concerts starting shortly thereafter.
Performances
Saturday, June 29
Latizmoland II
Join Latizmo Hip Hop Productions as we travel into a magical land where the dreams that exist in the hearts of the people are kept alive through dance. But the Queen has sensed that someone's heart has become as cold as ice and must find out who… and why!
Latizmo Hip Hop Productions feature differently-abled dancers in a variety of choreographies that allow them to shine! Learn more and get involved at www.latizmohiphop.com.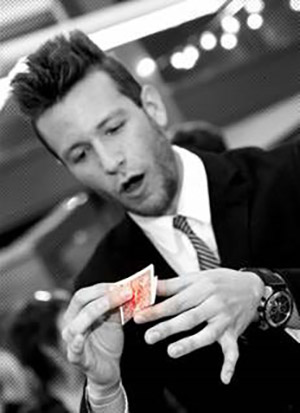 Tuesday, July 2
Magic Fun under the Sun: Spencer Grey
What? Magic? This is supposed to be Music Fun under the Sun! This clever illusionist has tricked his way into the summer lineup! Again! At least now we know he can do much more than merely befuddle Museum staff! If you like magic as much as we do, don't miss magician Spencer Grey!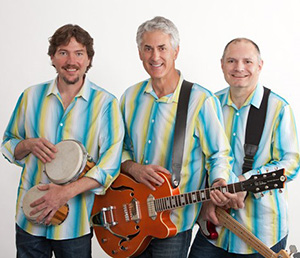 Saturday, July 6
The Hipwaders
Hip Music for Kids… and everyone else, with a toe-tapping sound and smart lyrics, will have you singing along and dancing in the aisles!
Their album "The Hipwaders" won a Parents Choice Award, and "Educated Kid" was in the "Fids and Kamily" top 5. They are one of TimeOut New York Kids' 25 Best Bands for Kids, and were chosen for a NAPPA Silver Award.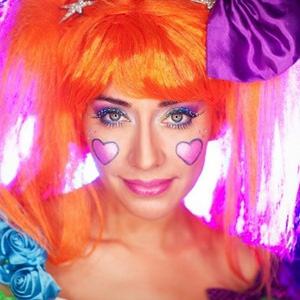 Tuesday, July 9
Twinkle Time
Rock out with Twinkle and Friends! Don't miss this colorful, high energy, educational, bilingual, pop concert for kids starring Peruvian-American Twinkle!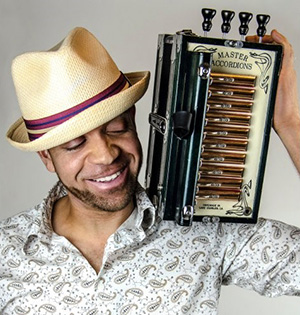 Thursday, July 11
Zydeco for Kids: Andre Thierry
By age 12, Andre Thierry had created his first Zydeco band, and has since become "…a master of pumping out fast, funky rhythms on an instrument not usually associated with earthy syncopation," according to the Washington Post. Don't miss this chance to become acquainted with this amazing French-Creole music form played on Andre's blazing accordion!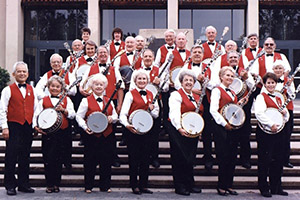 Saturday, July 13
The Peninsula Banjo Band
The Peninsula Banjo Band, known worldwide as one of North America's premier banjo jazz groups, is dedicated to preserving the musical legacy of the four-string banjo. "We play the best music there is," they tell us. Here's your chance to see if you agree!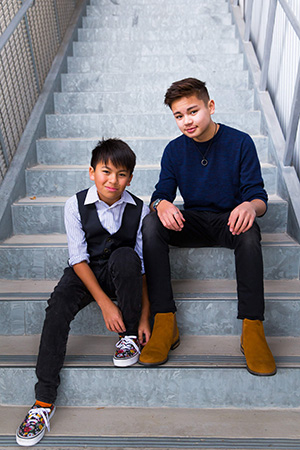 Tuesday, July 16
Crying Uncle
Crying Uncle was founded in 2016 by Miles and Teo Quale, as a duo band with invited guest artists. Miles (age 15, on fiddle) and Teo (age 12, on mandolin), have been featured on NPR's The California Report and performed at venues such as IBMA's Diversity in Bluegrass Showcase and have played on stage with bands such as Sideline, Jeff Scroggins & Colorado, and Special Consensus. Today, Miles and Teo are joined by friend and guitarist Felix Silbelus. Felix is a sophomore at Oakland School for the Arts and plays guitar as well as piano. He enjoys playing Latin Jazz and bicycles competitively.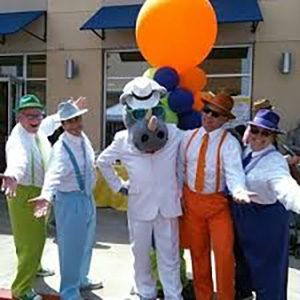 Thursday, July 18
The Raytones
The Raytones combine fun lyrics with energetic blues, R&B, funk, and Rock and Roll. Cool kids can listen, clap their hands, stomp their shoes, sing and dance! And meet Ray the Rhino!
Saturday, July 20
David "PapaHugs" Sharpe
Grammy-nominee PapaHugs, aka David Sharpe, plays heart-warming songs infused with rock, blues, and country, inspired by his children and grandchildren. David has been making music for over 20 years, often with the PapaHugs Band, who together were nominated for Best Children's Album at the 2012 Grammys.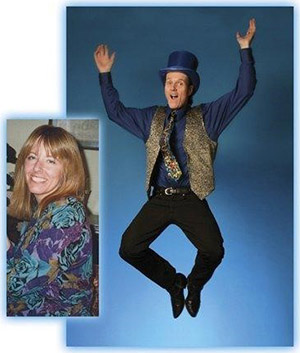 Tuesday, July 23
Jump for Joy Music: Wiley and Debbie Rankin
Popular children's songs, fun traditional songs, and creative original tunes add up to one lively interactive show that instantly engages the audience! Named "Best of the Best" by Bay Area Parent Magazine in 2008, Jump for Joy Music won the 2007 Children's Web Music Award for their CD "Singing! Singing!"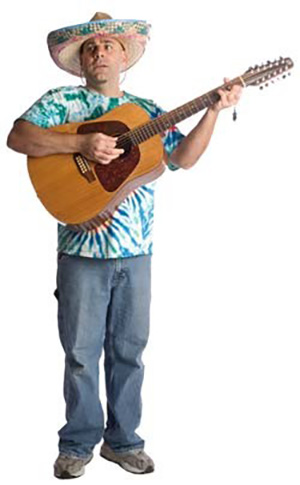 Thursday, July 25
Andy Z
Andy Z delights kids and kids-at-heart with his musical adventures. Audiences are captivated by his easy-going, fun and infectious musical style which combines his passion for music with his love of storytelling, character voices, and performance.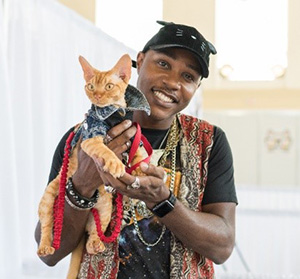 Saturday, July 27
Moshow the Cat Rapper
Meet Moshow, the Internet's premiere Cat Rapper! He is on a mission to inspire the world, sharing through his music the lessons he has learned: don't give up on yourself and follow your dreams, no matter where they take you! And he does love cats, as Black $avage, Sushi, Tali, Mega Mam, and Ravioli assure us!
Co-sponsored by Palo Alto Humane Society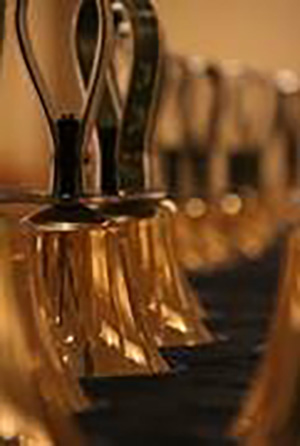 Tuesday, July 30
Bay Bells
Bay Bells, one of the nation's longest-running community handbell ensembles, brings the beautiful music of English handbells to ever-widening audiences. Watch their teamwork in action, and be enchanted by the sounds of the bells,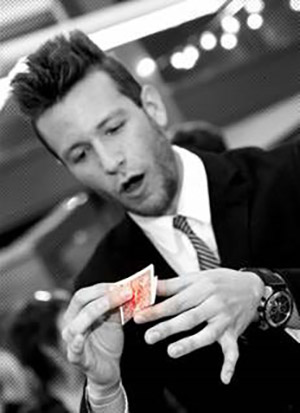 Thursday, August 1
Magic Fun under the Sun: Spencer Grey
What? Again? This is supposed to be Music Fun Under the Sun! This clever illusionist has tricked his way into the summer lineup! Twice! He proves once again he is an amazing magician! Don't miss him!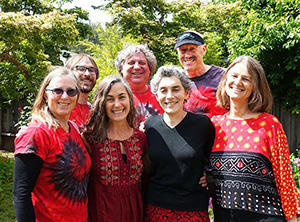 Saturday, August 3
SadzaMoto
SadzaMoto brings the traditional and contemporary sounds of Zimbabwe and Southern Africa to you on marimbas, mbira, electric guitar, bass, and drums, along with multipart vocal harmony in Shona, English and Zulu. This upbeat music delights and excites our audiences and appeals to listeners of all ages!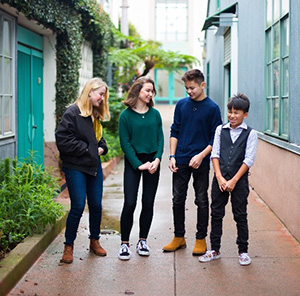 Tuesday, August 6
Jubilee
Known for their relentless groove and breathtaking improvisation, these top young award-winning musicians bring a fresh approach to traditional bluegrass, old-time, and even work their genre-bending magic on a little jazz and funk. Jubilee is Aerie Walker, Tuki Walker, Miles Quale, and Teo Quale. They have appeared with a long list of monumental players and mentors, and the brothers were recently featured on a TEDx Talk!
Listen to their new EP Jubilee on iTunes, GooglePlay or cdbaby.com.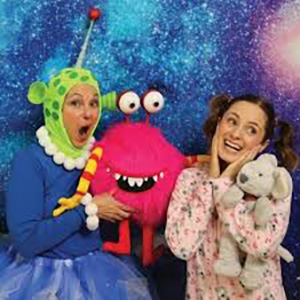 Thursday, August 8 and Saturday, August 10
The Spaceship That Fell In My Backyard: Ruth and Emilia
When a shiny spaceship lands in Emilia's backyard, she meets URR from the planet Goodpa. The two learn about working together and making the world a better place as they sing their way through the day's adventures.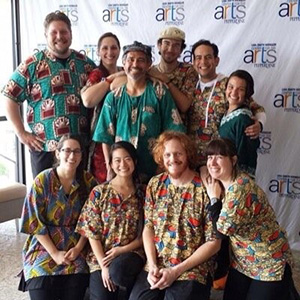 Saturday, August 17
Masanga Marimba Ensemble
Enjoy traditional and popular music from Africa and Latin America on drums, percussion, saxophone, trumpet, and 7 Zimbabwean marimbas… including marimbas of unusual size! They'll be returning for tonight's Lunada, so if you can't get enough, come on back!