Pick up your Purple Passport, attend cultural events, and win prizes!

October 6, 2018 – April 6, 2019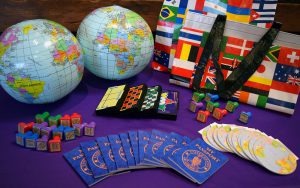 Welcome to a world of fun! With a Purple Passport, you'll travel the globe and experience the many rich cultures of our friends and neighbors at the Museum's festivals and exhibits. Be sure to get your passport stamped at admissions or by a staff member after visiting a cultural celebration or the Voyage to Vietnam exhibition. Each stamp gets you closer to winning prizes!
Prizes will be awarded for visiting three, five, six, and seven festivals. Attend seven festivals and receive a tote bag to carry all your prizes.
Attend five or more festivals and you will be entered into a drawing for a Polaroid Snap Digital Camera. The more culture you take in, the greater your chances are for winning!
Grand Prize winners will be announced on April 8, 2019.