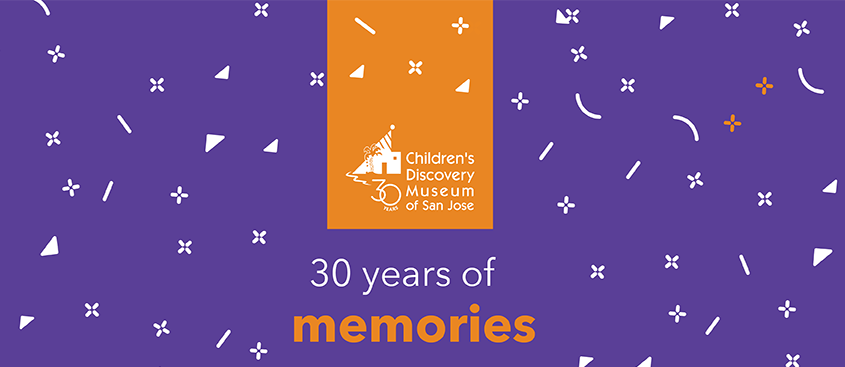 Help Us Celebrate Our 30th Birthday!

For 30 years, you have been the reason why we exist and why we have been a proud member of the San Jose community. Your laughter, your joy and your curiosity make the museum come alive each and every day. So it's only fitting that we ask for your help in celebrating our 30th birthday.
Until the end of July, we're asking you to share the best memories you have at the museum! It can be anything, from pictures to stories and testimonials, or you can even ask your kids to do a drawing for the occasion!
You can easily submit your memory by filling out the form below and by doing so you automatically get a chance to win a family four-pack for a day at the museum once we reopen!
Thank you for joining our birthday celebration! We can't wait to discover your memories!
HOW TO SUBMIT YOUR MEMORY
Submit your written memory in the space at the top of the form.
Fill out your name, email address, signature and date for written contributions.
Submit your photo(s), video, or artwork using the upload button at the bottom of this form.
Complete the entire photo release form if your memories include faces.
We would love to see your photos!
Thank you for your contribution to our 30th birthday celebration. Please make sure to complete the release form above if your memories have faces in them!

We take your privacy seriously. Your document will be uploaded to Cloudinary's secure server. Please see Children's Discovery Museum of San Jose's Privacy Policy, and Cloudinary's Privacy Policy.