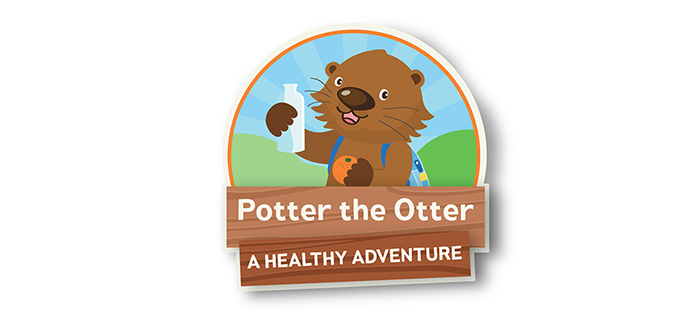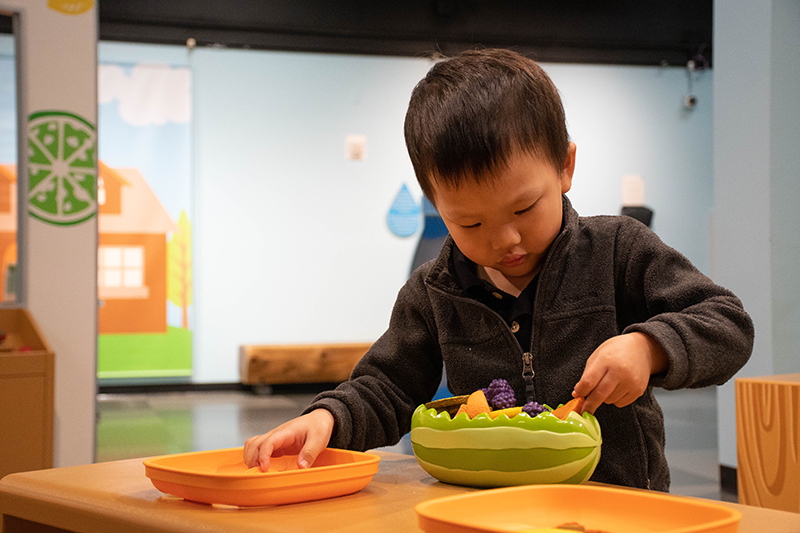 Open through January 15, 2023
Potter invites visitors to join him on a healthy adventure to be their best selves. With his friends – Moose, Goose, Toada, and Kanga – he sets off to catch the fastest fish, the Rainbow Racer, in order to achieve his goal of joining the water polo team. Along the way, Potter learns that drinking water, eating fruits and veggies, and being active will help him be the best he can be.
In Potter's world, visitors can snap a commemorative photo in front of Potter's house before visiting The Market to shop for fruits and veggies that feel, smell and look like the real deal. Kids will have fun preparing a healthy meal at Moose's Café and figuring out what a balanced plate of veggies and fruits looks like at the Food Puzzle.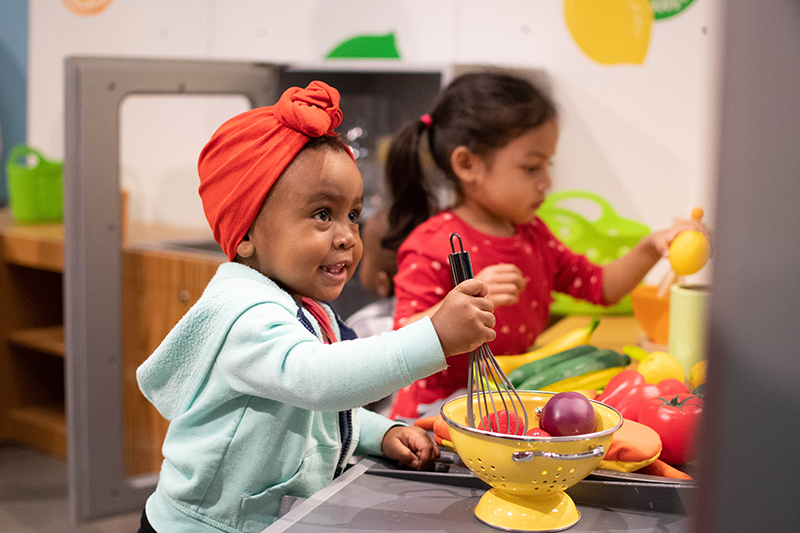 Potter and his buddy Toada splash around in Bubbling Brook and help kids discover that water is better than sugary drinks at Sugar Drop Plinko and Water Fountain Challenge. Kids can meet up with the Kangas at Lapis Lake and explore how exercise improves moods by playing with the Happy Exerciser and competing in a Pedal Boat Chase against family and friends.
Near the end of Potter's exploits, children can help Potter catch the Rainbow Racer and take his well-deserved place on the water polo team – celebrating the healthy choices of eating fruits and veggies, drinking plenty of water, and being active.
Reopening Day Recap



Potter the Otter: A Healthy Adventure is based on the popular book series Potter the Otter, published by FIRST 5 Santa Clara County.

Special thanks to our presenting sponsor: