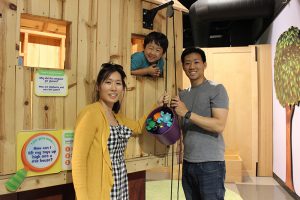 Open until September 2, kids can join Sid the Science Kid on an amazing scientific adventure when Sid the Science Kid: The Super-Duper Exhibit! opens at Children's Discovery Museum of San Jose! This exciting new traveling exhibit brings the award-winning PBS KIDS TV series Sid the Science Kid to life.
For the first time ever, kids will be able to step into Sid's world and become "science kids" themselves as they discover and investigate everyday science questions around Sid's home, at school in the Super Fab Lab and on the playground. Through fun, hands-on activities, kids will use scientific tools and thinking to learn about simple machines, the laws of motion, magnetism, air power and the five senses. It's sure to be a super-duper-ooper-schmooper good time!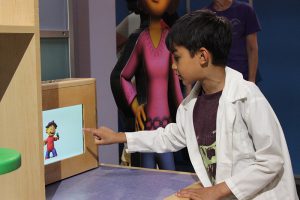 Sid the Science Kid: The Super-Duper Exhibit! created by The Magic House® in collaboration with The Jim Henson Company. Exhibit is sponsored locally by CEFCU.
Imagination Playground
September 7 – 22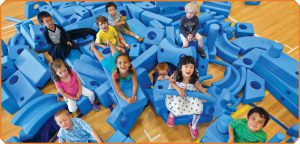 The big blue blocks are back! Unleash your creativity and build your wildest dreams with Imagination Playground foam blocks.
Hello from Japan!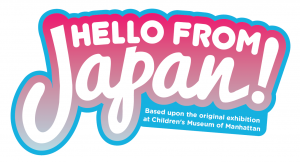 October 5, 2019 – February 2, 2020