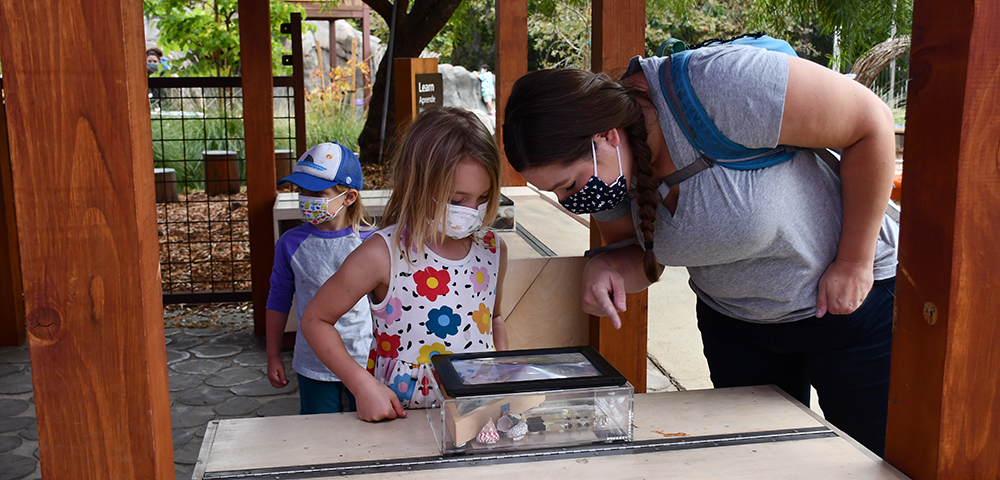 Private Playtime: Fun with Friends!
Bill's Backyard
Enjoy exclusive use of Bill's Backyard for your family and up to two other households of your choice. Come and play on Friday and Saturday mornings for 90 minutes of dedicated time just for you!
We know everyone has different comfort levels with being out and about. That's why we created Private Playtime: Fun with Friends! Whether you want to play and socialize with a few close friends or want to rent out the whole space just for you, we have options for your family. Join us!
When:
Every Friday and Saturday morning
Time:
8:00 – 9:30 AM
Length of Session:
90 minutes
Price:
Members: $200.00
Nonmembers: $250.00
Cancellation Policy:  
Refunds will not be given, unless you are canceling because someone in your party has contracted COVID-19. If you need to change your scheduled Private Playtime, please contact us at reservations@cdm.org to reschedule your visit, ideally 24 hours prior to your visit. 
More Details
Museum will provide:
A clean Bill's Backyard, sanitized and ready for three families to enjoy a private session of free play.
A trained Museum staff member will be present to open gates and check in families
Host responsibilities:
Submit a completed Contact Information Form to the Museum a minimum of 24 hours prior to your visit.  This form must contain the following:

name, email address, mailing address and phone number for one adult from each household attending
number of adults and children attending per household

In case of last minute changes, please bring an updated Contact Information Form to give to Museum staff.
The host confirms that everyone who is part of their group will enter the facility free of the following symptoms related to COVID-19: fever, chills, cough, shortness of breath, muscle aches, sore throat, and a new loss of sense of smell and taste.
Should any symptoms present themselves before entry, you agree to reschedule your visit or ask the household showing symptoms to not attend.
The host will inform their guests that proper social distancing must be maintained between the households, to follow directional signage, wash hands and use hand sanitizer, and wear your mask so that it covers your mouth and nose. Masks are required for all individuals age 2 and up.
The host will inform their guests that all households attending should limit the items they bring with them to Bill's Backyard.

Please leave strollers, wagons, carts and bicycles at home or in your car.
Light snacks are allowed in BBY but no meals and no sharing of food between families​.
Available Dates and Reservations:
Friday, April 23 - (not available)
Saturday, April 24 - (not available)
Friday, April 30 - check availability and reserve
Saturday, May 1 - check availability and reserve
Friday, May 7 - check availability and reserve
Saturday, May 8 - (not available)
Friday, May 14 - check availability and reserve
Saturday, May 15 - (not available)
Friday, May 21 - check availability and reserve
Saturday, May 22 - (not available)
Friday, May 28 - check availability and reserve
Saturday, May 29 - check availability and reserve