Check out the video produced by last year's participants produced by our very own Purple Team.



The 2020 Summer of Service program has been cancelled due to the impact and uncertainty of Novel Coronavirus. Please contact reservations@cdm.org if you have already signed up for this year's program.
Summer of Service is an award-winning program for teens that combines service learning with the opportunity to create lasting memories and friendships for an unforgettable summer.
Summer of Service is for youth entering Grades 7, 8, 9, or 10.
Program takes place Monday – Friday 9:00 a.m. to 4:00 p.m.
Extended Care Hours available 7:30 – 9:00 a.m. and 4:00 – 5:30 p.m.
Participants meet at Children's Discovery Museum of San Jose each day before traveling to service sites in our community. Each Friday, we travel to a local Bay Area destination for our Fun Friday field trip.
Our SOS Teams
Spend your summer helping others, learning new skills, and making our community a better place.
For Youth Entering 7-9th Grade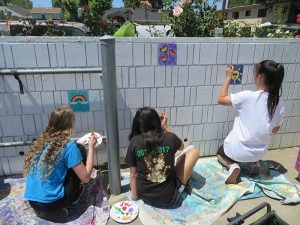 Red Team
Our Red Team is the "Community Outreach" team because its service efforts address various different needs. You'll play games with senior citizens, feed the hungry, lead art activities for children, and lots more!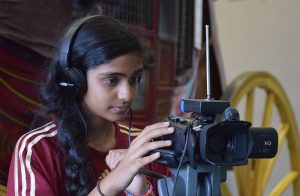 Purple Team
Our Purple Team is the "Media Activism" Team. Get behind-the-scenes in the Museum and work together as a team to create a video on an important issue in our community, as well as contribute to our end of summer camp video!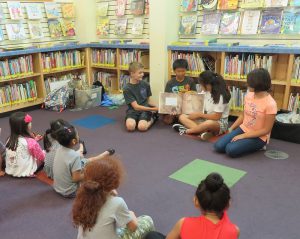 Orange Team
Our Orange Team is the "Early-Childhood" team that works side-by-side with local educators. Be a mentor and friend to local pre-school aged children. Share a lunch, read a book, play games, and lead activities at multiple locations in the community.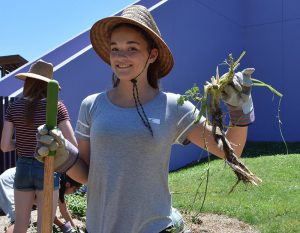 Green Team
Our Green Team is our "Environmental Stewardship" team. You'll clean and monitor the Guadalupe River, rehabilitate native plant species, teach the public about environmental conservation, and harvest locally grown produce.

For Youth Entering 10th Grade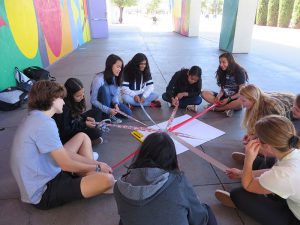 Striped Team
Are you entering the 10th grade this fall? Join our Striped Team which is our leadership team! In addition to performing regular service, you'll be planning and leading activities with our younger participants.