Check out the video produced by last year's participants produced by our very own Purple Team.
Do you want your child to have fun and make new friends while earning community service hours? Sign up for your one-week sessions today!
This award-winning summer program for teens combines service learning and creating lasting memories all summer long.
Summer of Service is for youth entering Grades 7, 8, 9, or 10 in Fall 2019.
Program takes place Monday – Friday 9:00 a.m. to 4:00 p.m.
Extended Care Hours available 7:30 – 9:00 a.m. and 4:00 – 5:30 p.m.
Participants meet at Children's Discovery Museum of San Jose each day before traveling to service sites in our community. Each Friday, we travel to a local Bay Area destination for our Fun Friday field trip.
Sessions
Session 1: June 24 – June 28
Session 2*: July 1 – 3, July 5 (no programming on July 4)
Session 3: July 8 – July 12
Session 4: July 15 – July 19
Session 5: July 22 – July 26
Session 6: July 29 – August 2
*Discounted rate applies during this session
Costs
One-week Session: $325.00
Session 2 (week of 4th of July): $260 for the week, $80 Extended Care
Early Bird $50 discount before May 3
Multiple-session Discount $25.00 starting May 3
Extended Care: $100.00 per session
Financial Aid available.
Refunds & Cancellations
Before May 1st: Full Refund
After May 1st:

If space can be filled, refundable plus a $50 processing fee
If space cannot be filled, $150 will be refunded

Less than 1 week prior to session start: Enrollment fee is non-refundable
Fun Friday Field Trip Schedule
Session 1, June 28: Natural Bridges State Marine Reserve
Session 2, July 5: Great America Amusement Park
Session 3, July 12: Scavenger Hunt & Bowling in Downtown San Jose
Session 4, July 19: Exploratorium Museum
Session 5, July 26: Emerald Hills Golfland
Session 6, August 2: Seacliff State Beach
Agilent Afternoons
This summer we are teaming up with Agilent Technologies to bring their popular Agilent Afterschool program to our participants. Agilent After School is a hands-on science program focused on life, physical, and earth-science experiments. Every Monday afternoon, campers will work with real Agilent engineers on process-driven projects that harness elements of STEAM education. These hands-on projects will inspire curiosity, experimentation, creative confidence, and creative problem solving.
Session 1, June 24: Newton's Rocket cars
Session 3, July 8: Clean Water Engineering
Session 4, July 15: Solar Energy
Session 5, July 22: Weather Station
Session 6, July 29: Oil Spill
Our SOS Teams
Spend your summer helping others, learning new skills, and making our community a better place.
For Youth Entering 7-9th Grade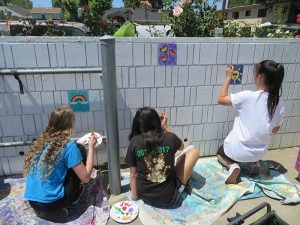 Red Team
Our Red Team is the "Community Outreach" team because its service efforts address various different needs. You'll play games with senior citizens, feed the hungry, lead art activities for children, and lots more!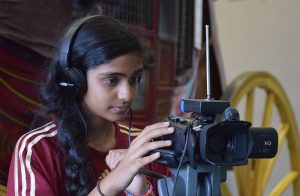 Purple Team
Our Purple Team is the "Media Activism" Team. Get behind-the-scenes in the Museum and work together as a team to create a video on an important issue in our community, as well as contribute to our end of summer camp video!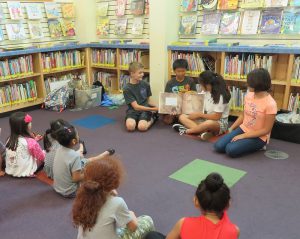 Orange Team
Our Orange Team is the "Early-Childhood" team that works side-by-side with local educators. Be a mentor and friend to local pre-school aged children. Share a lunch, read a book, play games, and lead activities at multiple locations in the community.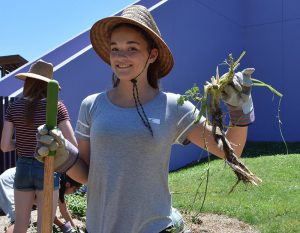 Green Team
Our Green Team is our "Environmental Stewardship" team. You'll clean and monitor the Guadalupe River, rehabilitate native plant species, teach the public about environmental conservation, and harvest locally grown produce.

For Youth Entering 10th Grade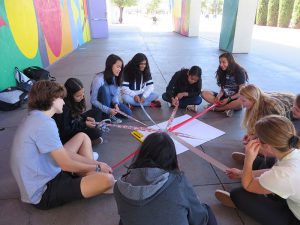 Striped Team
Are you entering the 10th grade this fall? Join our Striped Team which is our leadership team! In addition to performing regular service, you'll be planning and leading activities with our younger participants.