The Legacy for Children Award honors an individual or organization whose legacy has significantly benefited the learning and lives of children.
Presented in 2018 to
Steve Smith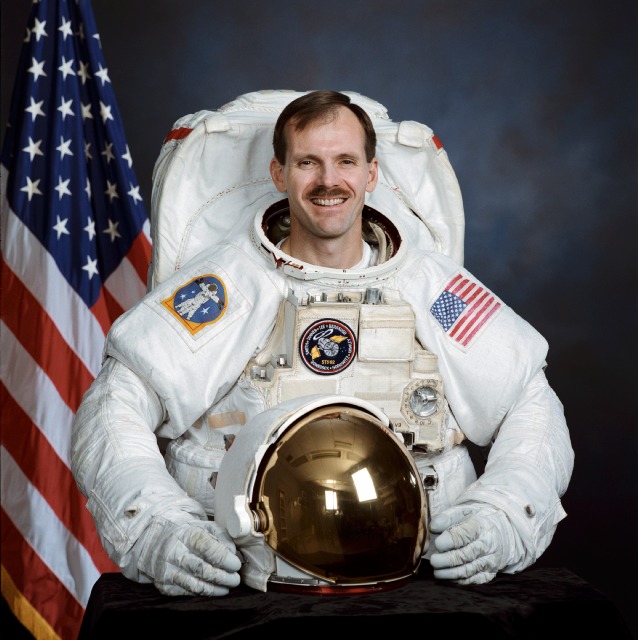 Astronaut Steve Smith inspires today's young people to pursue their dreams with a spirit of exploration and persistence. At a very young age, Smith used crayons to portray himself beside a spaceship, attesting to his lifelong dream to travel in space. Endeavour and Discovery describe not only the shuttle vehicles which eventually would carry him to memorable adventures in space, but also attest to the qualities he has exemplified in achieving this lifelong dream.
After years of preparation and persistence, Astronaut Smith saw his dream of space travel fulfilled, as he ultimately walked in space an impressive seven times. A veteran of four space flights covering 16 million miles, Smith's accomplishments rank him among the top ten in American and World spacewalk durations. While in space, he took on important mission roles including repair of the Hubble Space Telescope. He also served on the ground at Mission Control.
Want to become a sponsor?
Plan now to become a sponsor of the 2019 Legacy for Children Award. You'll support the Museum's mission to inspire creativity, curiosity, and lifelong learning, and treat your friends and colleagues to an evening of fun, networking, and festivities.
Sample flyer and benefits documents below. Check back later for updated documents and announcement of our 2019 honoree.
2018 Legacy for Children Award Flyer
2018 Donor Benefits
*Online transactions are securely handled by Blackbaud Merchant Services (BBMS)
Enjoy photos from our recent event.