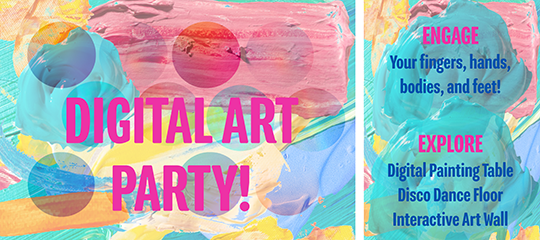 NEW Digital Art Party!
The LeRoy Neiman Art Studio is open with a whole new way of creating art. Visitors can use their hands, arms, legs, feet, and their whole body to interact with digital art projections. Action painting, disco dancing and playing with Neiman's artwork up close are all possible in the newly reopened studio.


Meet and Create With Our Visiting Artists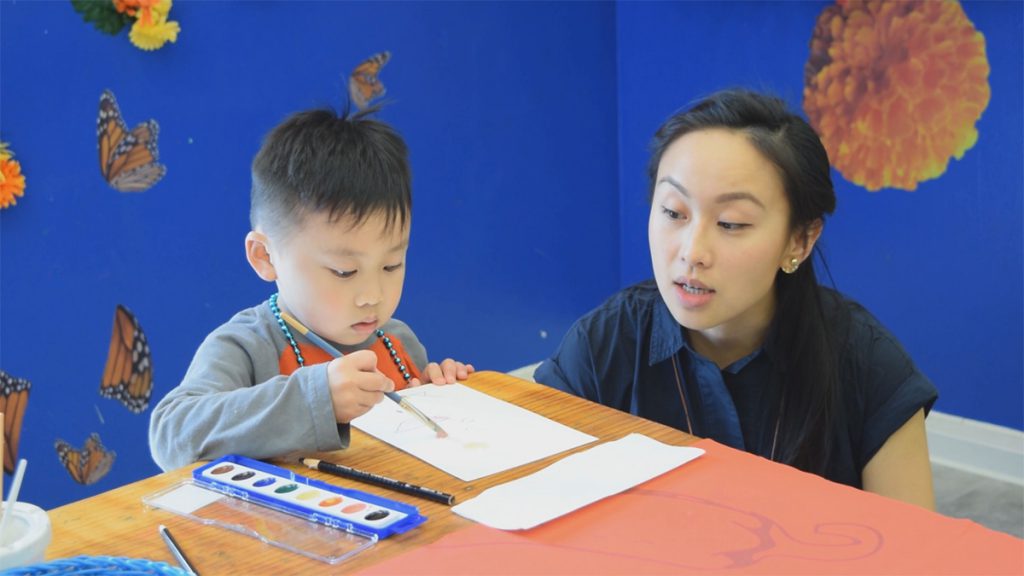 Through our Visiting Artist program, children and families are introduced to emerging and established artists through hands-on workshops. Visiting Artists introduce their work and their processes while visitors get to explore, first-hand, the materials that the artist uses in his or her practice.