Create and innovate with new activities each month!
With a changing theme every month, children ages 4 and up are invited to create, innovate, explore, and get messy. The Art Studio allows children to engage in a wide range of hands-on activities.
In the Art Studio, there's no right or wrong way to express yourself! Emphasizing process over product, children are encouraged to explore their creativity from large scale painting installations to hand building with clay.
Painting, drawing, sculpting, designing and assembling are just a few of the activities offered to inspire and support children's imaginations.
Check out what's happening now! What's Happening
Meet and Create With Our Visiting Artists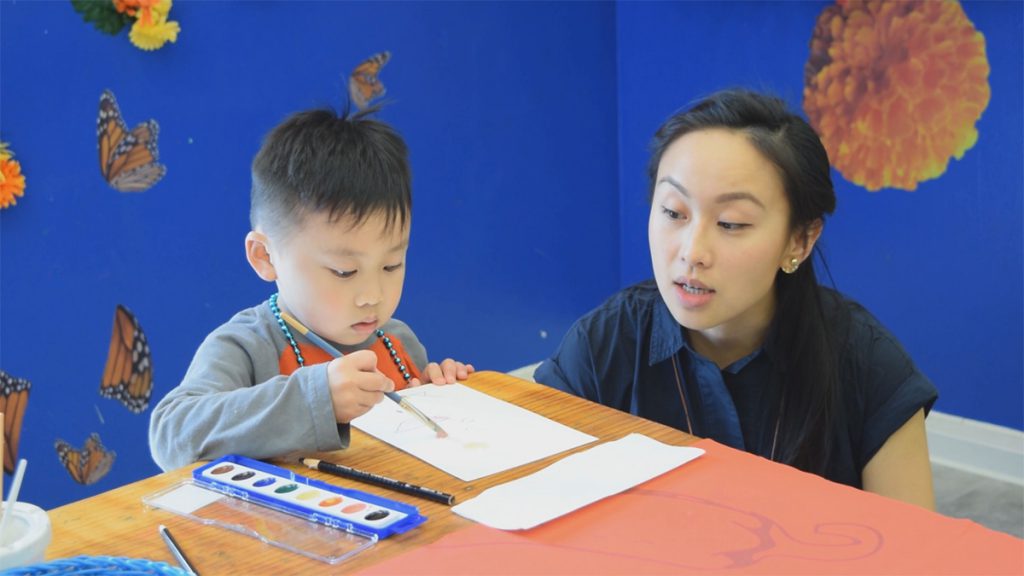 Through our Visiting Artist program, children and families are introduced to emerging and established artists through hands-on workshops. Visiting Artists introduce their work and their processes while visitors get to explore, first-hand, the materials that the artist uses in his or her practice.