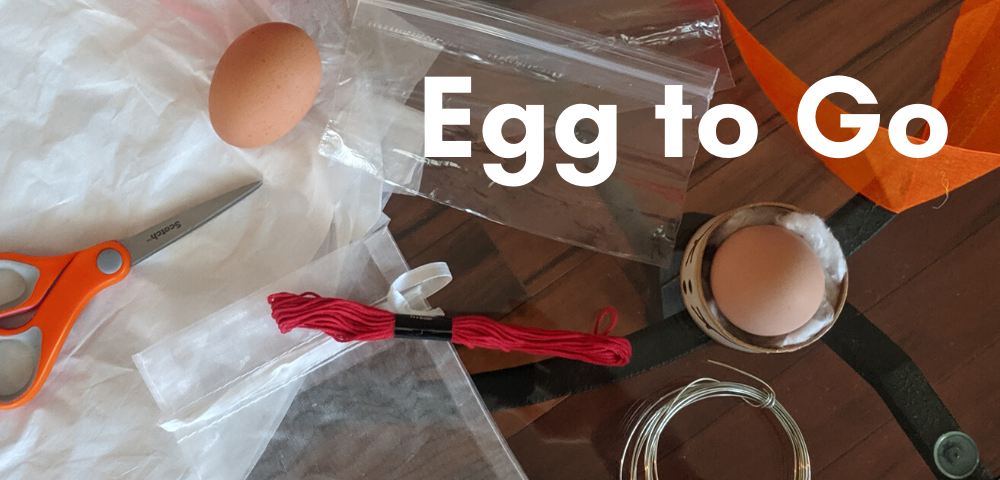 "The elephant laughed. 'Why, of all silly things! I haven't feathers and I haven't wings. ME on your egg? Why, that doesn't make sense… Your egg is so small, ma'am, and I'm so immense!" — Dr. Suess

Join us for an eggsploration through this Horton-inspired activity! In Dr. Seuss' book, Horton Hatches the Egg, an elephant agrees to care for his bird friend's egg until it hatches. His hard work to keep the egg safe is rewarded when the egg hatches, and reveals a small elephant with wings. Whoa, that's an elephant of responsibility! How would you keep your egg safe? Together, let's devise an eggcellent carrier to keep your yolk-y charge safe.
SUGGESTED MATERIALS
An egg
Recycled materials such as: A box, foam, sponges, tissue paper, tape, pipe cleaners, styrofoam pieces, cotton balls, grass, polyfill, balloons, baggies, plastic containers, glue, wire, plastic wrap, etc.
CREATE!
Design a travel case. Using recycled materials in your home, create a special carrier that will allow you to safely transport your egg wherever you go. Imagine travelling around the world with your egg.
Write a story. After carrying your egg for at least a day, write a story about what it was like to care for an egg. What might your egg look like if it actually hatched? What experiences did your egg have?

Tip: If you're worried about making a mess, you could hard boil your egg.