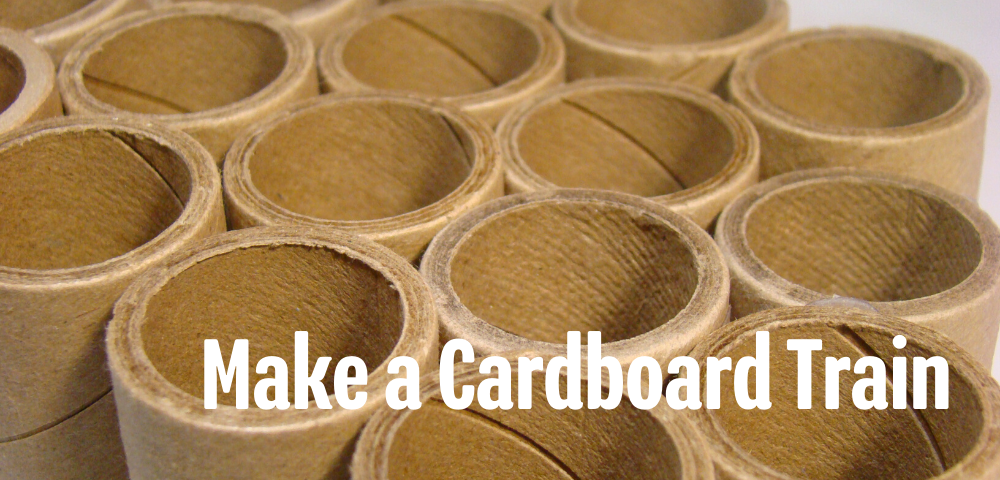 Where do you want to go on an adventure? Show off your artistic skills by creating your own cardboard train using recyclable materials in your home. Imagine the great, big world that you get to explore!
MATERIALS
Toilet paper tubes (or small cardboard boxes like tissue boxes)
Bottle caps (or small rounds of cardboard)
String or pipe cleaners
Scissors
Glue (hot glue for quick results or craft glue for young helpers)
Decorating supplies such as paint, markers, or colorful paper
Optional: Hole punch
TRY IT!
If you plan to paint your train, start by painting the cardboard tubes and then allowing them to dry.
Use one tube to create the engine's smokestack by cutting a C-shape out of one end of the roll so it fits onto the train. Glue it on to the first car of your train (this will be your engine).
Glue on four bottle cap wheels to each train car that you make.
Punch small holes in each end of the cardboard tubes. Use string or pipe cleaners to connect the cars.
Now that you've created the basic frame of the train, get creative! Use your decorating supplies to add detail such as patterns on the various cars, pictures of cargo, a conductor, or maybe even steam coming out of the smokestack.
Now it's time to play! Take your train on an adventure. Pull it across the floor of your living room or bedroom. Imagine all the places your train can travel!