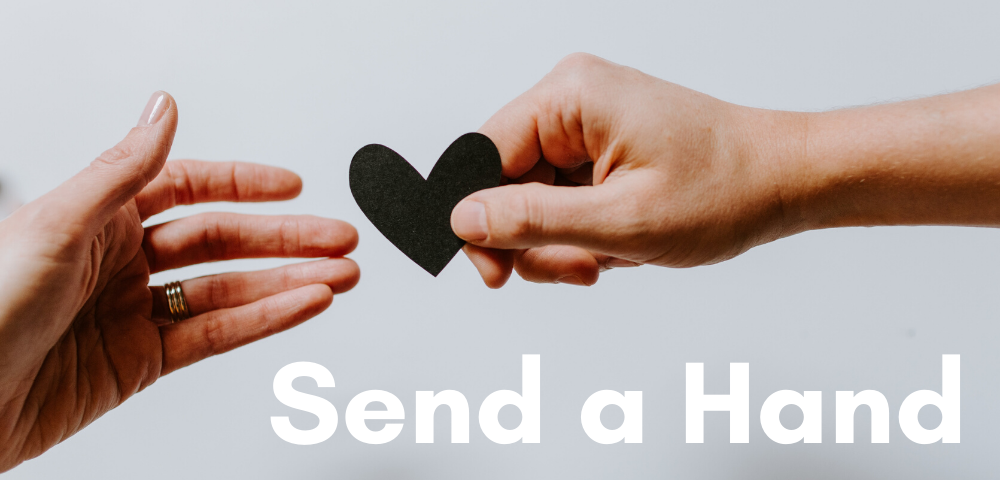 Have you ever thought about all the different ways you can help other people? Sometimes we think because we are too young or too busy or can't travel far, it's too hard to help other people. Here are some ways that you can help others especially during hard times, even if you are staying at home! (And helping your parents is always a good idea too!)
SUGGESTED MATERIALS
Paper
Crayons, markers, pencils or pens
TRY IT!
Make a beautiful card and send it to someone who is living alone. The older people in our community — the grandmas and grandpas — might be feeling pretty lonely right now. After you make your card, you could drop it off to someone in your neighborhood or send it to them in the mail.
Create a Kindness Korner. Decorate a sign and put it outside your house. Remind people walking by in your neighborhood to try doing something kind each day.
Send a tracing of your hand to a nurse or doctor with a note of thanks on it. Nurses and doctors are working really hard right now.
Sew a mask. Lots of people are making masks to help keep people safe. Even if you don't know how to sew, you can help cut fabric or elastic.
What else? There are so many ways to help out your family, friends, neighbors, and community. What are some ways that you can help the people you know? Write some ideas here!