We're thrilled to welcome you back to the museum. We are opening in phases, starting with Bill's Backyard – where there's room to roam! The Purple Museum team has been working diligently with our local and state health professionals to prepare Bill's Backyard for a safe and adventuresome experience for you.
Here's what you need to know!
Ticketing and Reservations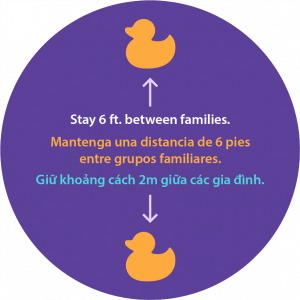 Bill's Backyard is open every Friday, Saturday, and Sunday from 10:00 – 12:30 p.m. and 1:30 – 4:00 p.m., with a one hour break between sessions for deep cleaning and sanitizing.
We're offering two play sessions per day capped at 25% attendance capacity to honor social distancing guidelines and ensure a safe and quality experience. Scanning your online reservation at the entrance provides a contactless entry.
No strollers, wagons or bikes, please.
Please understand that our reopening agreement with the Santa Clara County Public Health Department requires us to limit the items that people bring to the museum which might require staff to touch or move.
Prepare for Your Visit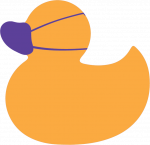 Face coverings: While we encourage everyone to wear a mask, they are

required

for everyone 2 years of age and older, per the Santa Clara County Public Health Department guidelines. If you're advised by a medical professional to not wear a mask, we'll ask you to bring your own face shield to wear at the Museum.
Strollers, wagons and bikes: To protect the health and safety of our employees and visitors, these items will not be allowed in Bill's Backyard. Please leave them at home or in your vehicle.
Water: Our hydration station will be open for refilling a personal water bottle.
Food: Light snacks but no meals will be allowed in Bill's Backyard. No food or beverages will be available for purchase.
Entrance/Exit: Bill's Backyard entrance and exit is located at the back of the Museum. Upon arriving at the Museum, follow the signs and head toward the back of the building for the entrance to Bill's Backyard.
Parking lots: The two parking lots across from the Museum are open and light rail is running.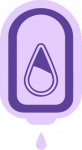 Your Health and Safety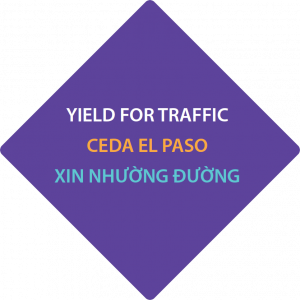 We've added eight hand sanitizing stations in Bill's Backyard.
Signage in three languages is placed throughout Bill's Backyard to encourage and remind everyone of safe distancing, including directional arrows and capacity signs for certain areas.
Separate entrances and exits to Bill's Backyard and to appropriate exhibit areas have been established to help you maintain safe social distances.
Exhibit areas will be limited by the number of families.
The Purple Museum team is onsite cleaning and disinfecting before, during, and after your visit with CDC and EPA-approved disinfectants, especially on high-touch surfaces.
Clean and dirty bins are onsite for placing loose toys and manipulatives. Newly sanitized toys and manipulatives will be single-use only and will be disinfected between each use.
Staff are required to take a daily health screening, wear face coverings, and wash and sanitize their hands throughout the day to ensure safe interactions with staff and visitors.
You can't tell because of our masks, but we're grinning from ear to ear to welcome you back!
For more detailed information, please visit our FAQ where we've organized the information by Ticketing, Health & Safety, Membership, and the Museum Experience. Also note the addendum to our Code of Conduct.
Let's Stay Healthy and Safe Together!