We stand strong together.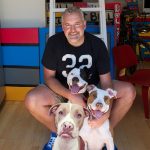 Join us in person and virtually for all things Pride at our annual Proud of My Family celebration on Saturday, June 5. Wiggle and giggle in the Rainbow Dance Zone, paint Pride flag colors on your hand, pose for a family photo, and cap off the day by making a celebration streamer and joining in the parade. Be first in line to get a fun-filled Proud of My Family activity bag (while supplies last) with goodies donated by our community partners.
Our virtual gathering features New York Times bestselling author and illustrator Todd Parr, who will read The Family Book, and answer questions.
At the Museum
10:00 a.m. – 4:00 p.m.
Make a celebration streamer
Wiggle and giggle in Rainbow Dance Zone
Snap a family selfie in Central Park
Decorate your hand and arm with colors of the rainbow
March in the parade at the end of each play session
Online
10:00 – 11:00 a.m.
Facebook and YouTube
Enjoy Storytime with New York Times bestselling author and illustrator Todd Parr reading The Family Book, along with a Q & A.
Welcome and history of Proud of My Family
Highlights of past events
The Family Book reading by Todd Parr
Interview with Todd Parr
Make a streamer activity
Bilingual Storytime: My Skeleton Family/Mi Familia Calaca
Create a Pride flag
Make a family crown (in Vietnamese)
Families Working Together: Bees video
Take a photo of your family, and share with us!
Made possible through the generosity of

COMMUNITY PARTNERS
YouthSpace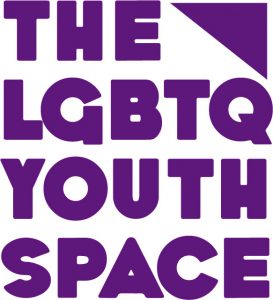 Instagram @thelgbtqyouthspace
https://youthspace.org
The Youth Space is a community drop-in center and mental health program for lesbian, gay, bisexual, transgender, queer, questioning and ally youth and young adults ages 13–25 who live in Santa Clara County. The Youth Space is a program of Family & Children Services and Caminar.
Community drop-in programming includes support groups, art workshops, field trips, and mental health services offered in English, Spanish, and American Sign Language. The Youth Space outreach team also offers gender/sexuality awareness workshop to organizations and students. In addition to workshops, we can also provide LGBTQ+ speakers from our Speakers Bureau to share their lived experiences.
The Santa Clara County Office of LGBTQ Affairs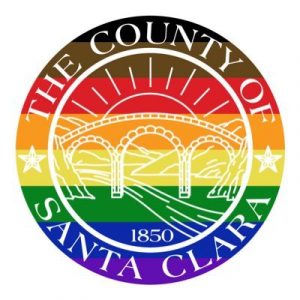 #SCCOEPride
lgbtq@ceo.sccgov.org or (408) 678–2900
Depending on the scope of the request, the Santa Clara County Office of LGBTQ Affairs may be able to provide training, case-specific assistance, cross-departmental best practices, external relations, communications, resources development, community engagement, and mobilization, and measuring progress.
The Santa Clara County Office of LGBTQ Affairs is committed to policy, programs, and research. The Office of LGBTQ Affairs:
Monitors and makes recommendations around policies that impact LGBTQ communities
Leads, collaborates on and supports a diverse range of programs that provide resources and opportunities for LGBTQ communities in Santa Clara County to thrive
Conducts, commissions, and analyzes research to learn more about the experiences of LGBTQ communities in Santa Clara County. Research findings are used to inform program development and to help tailor services and activities to needs
Billy DeFrank LGBTQ+ Community Center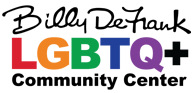 Lesbian, gay, bisexual, and transgender people of all ages and backgrounds find resources at the Center that are not available elsewhere. The Center offers HIV testing, special events, programming, art exhibits, support groups, library resources, and volunteer opportunities.
The Billy DeFrank LGBTQ+ Community Center provides community, leadership, advocacy, services, and support to Silicon Valley's LGBTQ people and their allies.
The Billy DeFrank LGBTQ+ Community Center strives to be the community's premier resource hub and a recognized leader in promoting health, strength, diversity and inclusiveness.
SVPride

For over 40 years, Silicon Valley Pride, formerly San Jose Pride, has honored the lesbian, gay, bisexual, transgender, queer, intersex, asexual (LGBTQIA+) community and its allies with a Pride parade and festival. The annual parade and festival are produced by the Gay Pride Celebration Committee of San Jose (GPCCSJ, Inc.) an incorporated non-profit organization wholly organized and staffed by volunteers. We are the largest Pride organization in Northern California, outside of San Francisco. Attendees come from all over the Bay Area to participate in the festival and related events. The festival attracts thousands of guests each year and is the largest LGBTQ event held in the South Bay.
HIGHLIGHTS FROM PAST EVENTS