When:
2020-02-09T00:00:00-08:00
2020-02-10T00:00:00-08:00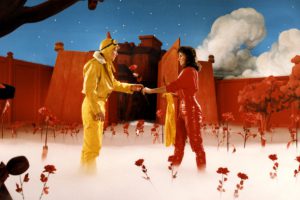 1:00 p.m., 2:00 p.m., and 3:00 p.m.
In this beautiful short film, three imaginary kingdoms—Red, Blue, and Yellow—engage in a colorful battle for supremacy. In the process, the warring kingdoms accidentally create the first rainbow and discover friendship and peace.
Rainbow War was rated among the top five attractions at Expo'86 in Vancouver and is one of the only World's Fair films to be nominated for an Academy Award®. You might recognize some of the actors, although they were much younger!