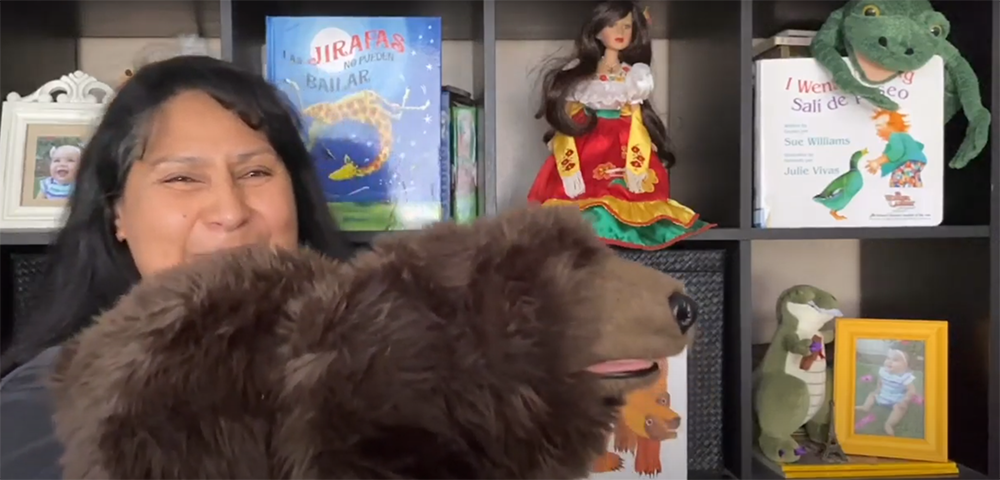 Create a unique piece of artwork inspired by Eric Carle's books. Practice drawing and making your own colorful collage paper.

MATERIALS
White paper (2 pieces)
Color markers or crayons
Glue stick
Scissors
Reference: Brown Bear, Brown Bear, What Do You See? or any Eric Carle book for inspiration
TRY IT!
Choose an image from an Eric Carle book. With a dark marker, draw a large outline of the image (star, duck, house, moon) on a piece of white paper.
Color the second piece of white paper with markers and or crayons, making sure to color the entire paper. Use different lines and texture; choose at least two different shades of one color (brown, light brown) or combine different colors (yellow, orange).
Tear the color paper you just made into small pieces about 1/2 inch in size.
Arrange the pre-cut pieces of paper on top of the image you drew; fill the entire image with color.
Glue the torn pieces of paper onto the image to create a collage.
Cut along the outline of the collage you just made; remove the remaining white paper.
GUIDING QUESTIONS
Tell me about what you made!
What colors did you use?
What colors did you make?
LEARNING BEHIND THE PLAY
Supports learning through cause and effect
Encourages problem solving
Develops fine motor skills
Reinforces color concepts
TAKE IT FURTHER
Turn your art into a puppet by attaching it to a popsicle stick!